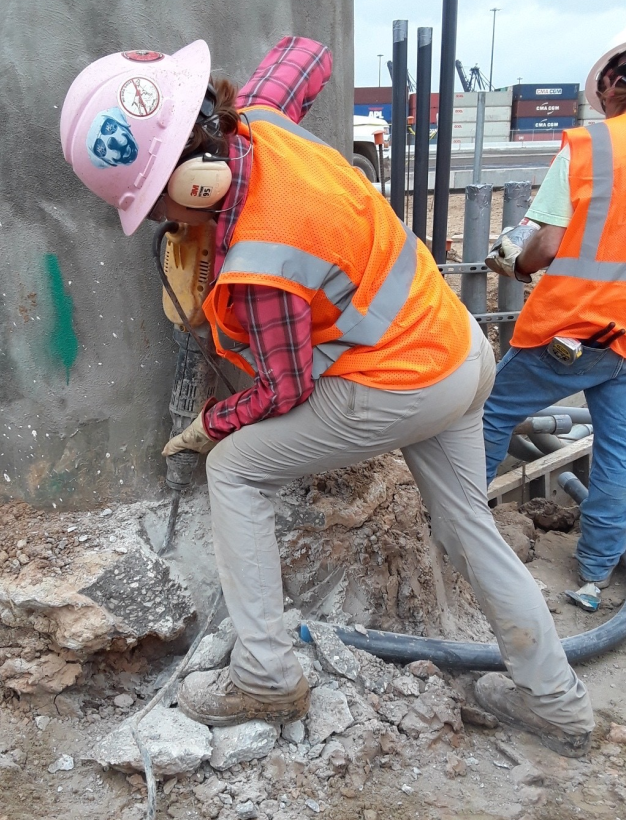 Question: What type of applicants can succeed in the apprenticeship program? Answer: This is a rigorous program for those that are driven and determined to better their lives through hard work. Those who complete the program will have a well paying, lifelong career.
The ideal characteristics and traits that an applicant should possess include, but are not limited to, the following:
Drug-free

Is at least 18 years old

Has a reliable automobile

Works well in a team environment

Follows directions

Mature and responsible

Is seeking a lifelong career as a union electrician

Gets along well with others

Hardworking and willing to learn

Has a positive attitude and is helpful to others
Applications for our electrical apprenticeship program are accepted online at anytime. If you have questions, please call us at 804-752-8266 during office hours, 8am - 4:30pm. Once you complete the online portion of the application process, you must follow-up and call to schedule an in-person meeting to turn in the required documents, pay a processing fee, and sign the completed application.
In order to apply, you must meet the following minimum requirements:
1. Age - Must be 17 years of age or older.
2. Education - Must have ONE of the following: a. High School Diploma b. GED (full credit in Algebra I or successful completion of a Tech Math course);*Provide a sealed official transcript (not diploma) for high school and/or post-high school education and training. If applicable, GED records must be submitted. The Aptitude Test will not be scheduled until we have received the transcripts.
3. Valid Driver's License
4. Processing Fee - $20.00; payable by Credit/Debit Card or Cash at the time of the in-person application process.
5. Other Requirements - Applicants must be legally eligible to work in the United States and live within the area covered by Local Union 666. see map of jurisdiction
This is a Web-Based program - Applicants must have a valid email address. Accepted Applicants are required to have access to the internet and a computer to bring to class.
The following documents are required in order to accept and process your application. No exceptions.
Valid Virginia Driver's License

Social Security Card and/or Birth Certificate

All Formal Education Transcripts -Official Sealed Unopended Envelope from School or Official Electronic Transcript Service (example: Parchment), sent to info@rjatc.org
IF APPLICABLE:
Copy of Military Discharge (DD214 with Discharge Code)

Letterhead Documentation/or W2's of all Previous Electrical Experience from Contractors Stating Work Hours and Pay.

Green Card
Aptitude Testing - The next step
The next step after receiving all required documents is scheduling a date to take the Aptitude Test. In order to move to the next step (interview), a qualifying score is required. The Aptitude Test is scored using the Stanine Scoring method ("standard nine"). A Stanine score is a way to scale scores on a nine-point scale (0-9). An applicant must earn a four (4) or better to move to the next step of the acceptance process. Anyone not receiving a qualifying score can re-take the Aptitude Test three (3) months from the last test.
We recommend that our applicants utilize ElectricPrep, a website that provides voluntary online courses specifically crafted for individuals who want to practice their math and reading comprehension skills before taking the aptitude test. Courses offered include a mathematics refresher, reading comprehension, interview skills and an introduction to the electrical industry. However, there is a fee involved (which we do not see a penny of). If you can't afford these prep courses, we recommend that individuals prepare themselves for the aptitude test by utilizing Khan Academy's a free online learning platform.